Workflow Guidebook - Includes Customizable Email Templates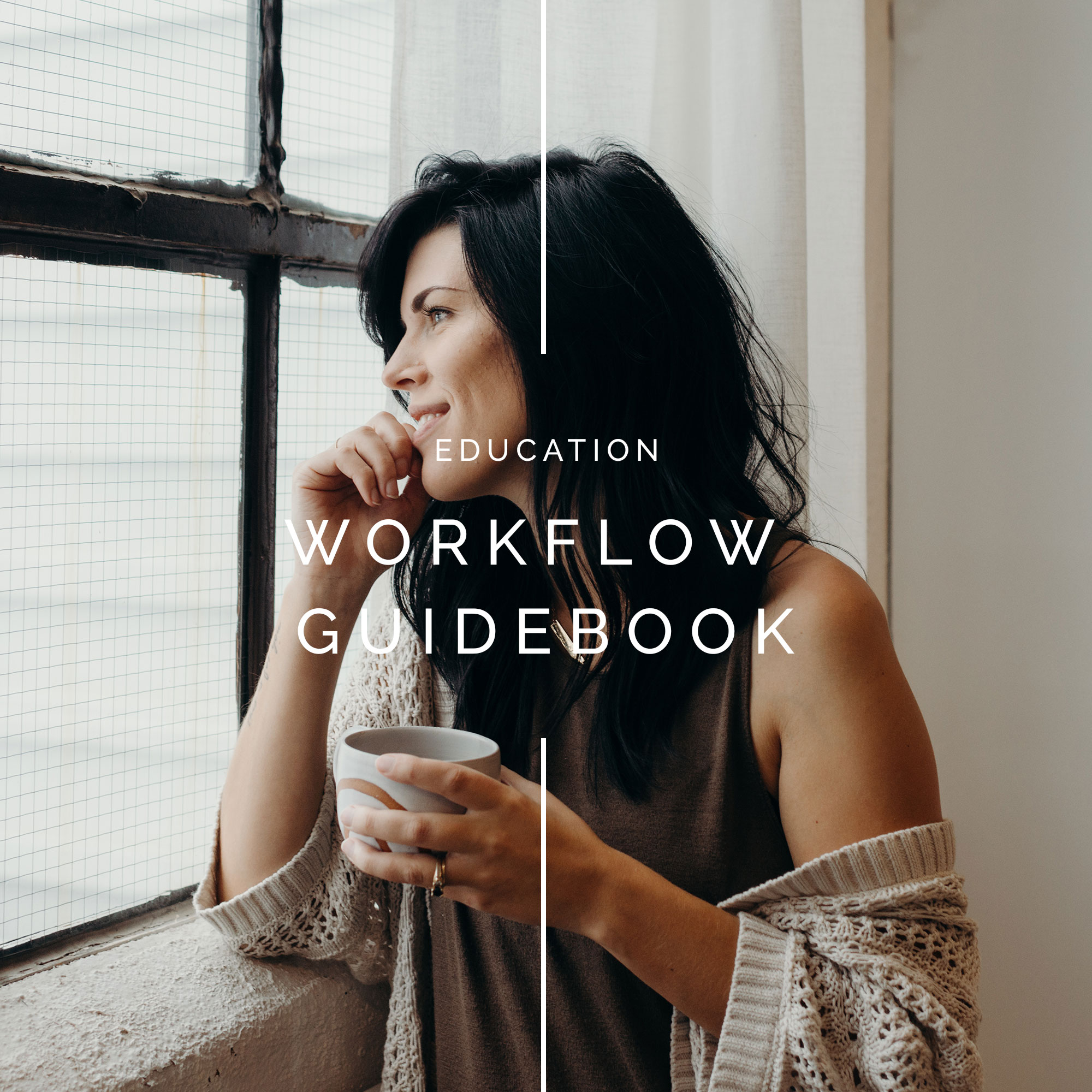 Workflow Guidebook - Includes Customizable Email Templates
For years I've felt like a slave to my business, I didn't believe that I could ever automate areas of my business without sounding like a cold and personality-less robot; but, after eight years immersed into all things business and photography I've worked hard to curate a process that literally has allowed me to build a business that works for me, and not the other way around. Up until that point, I felt like a slave to my business; constantly glued to a screen, writing and re-writing emails from scratch, doing every step in my process manually over and over, all with the fear that if I ever entertained the idea of automation that I would turn into a cold robot, and lose my personality in the process.
This workflow guide encompasses everything that you'll want to learn when it comes to implementing workflows and automation into your own business:
Familiarize yourselves with my three COMPLETE + frequently used workflows that I use every single day in my business

Learn all the areas of my business that I've automated

How not to lose your voice within your systemization

My preferred programs, my tips for remembering all of my couples' quirks in order to gift and serve them better

And a complete customizable email package handling virtually every email situation that I've ever had to deal with
Due to the nature of digital products, all sales are final. No refunds.

****This purchase includes your digital downloadable WORKFLOW GUIDEBOOK and CUSTOMIZABLE EMAIL TEMPLATES - if you'd like to purchase the Email Templates separately, you can find those here.