New 2019/2020 dates have been added!!!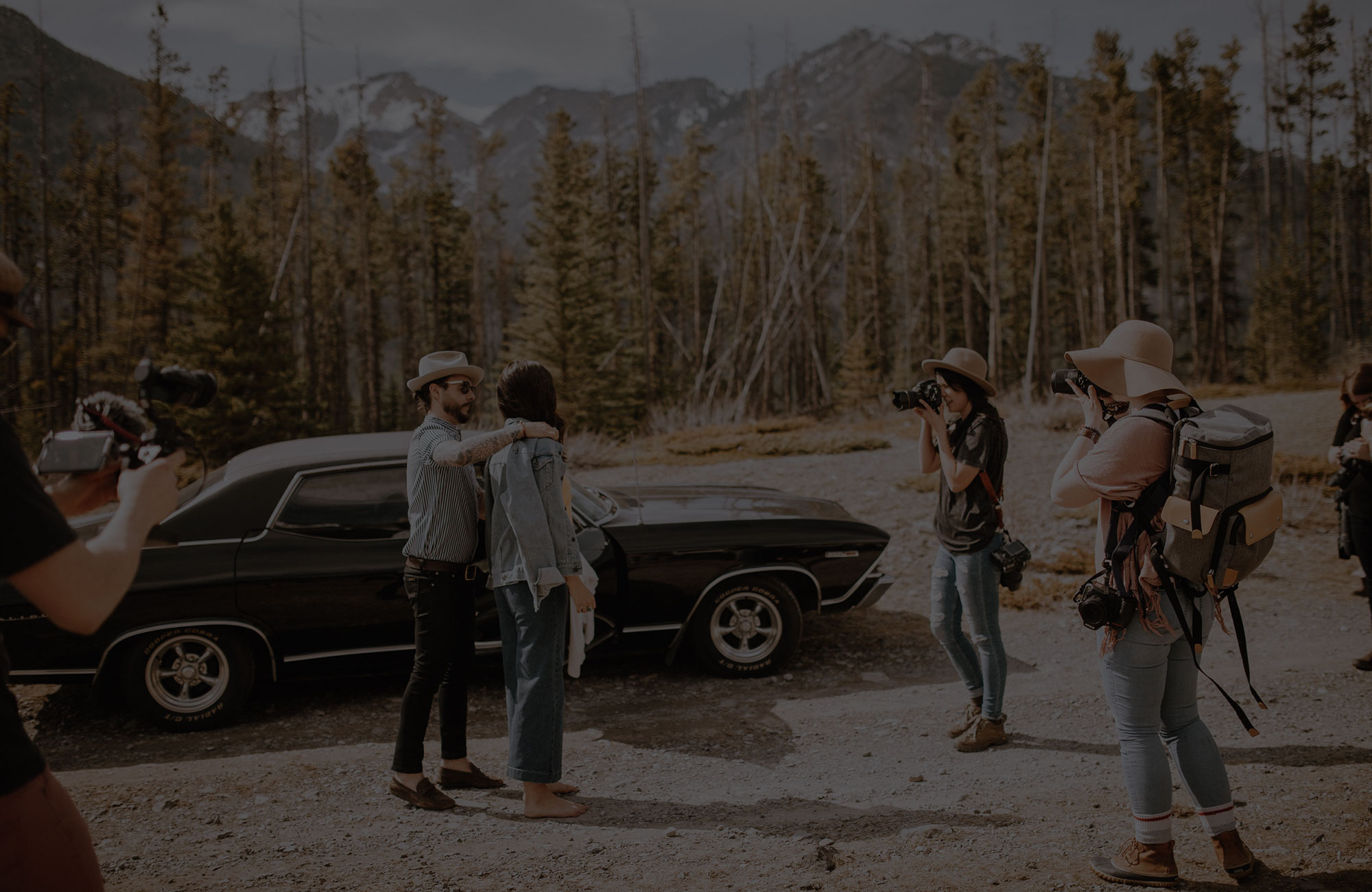 Welcome to the community that you didn't know you needed, until now —


In the earlier years of my photography career, I used to host a monthly social gathering for photographers of any and all kinds in my apartment. The intention was to simply hold a safe space to show up - no matter where you are on your journey, professional and hobbyist alike - and ask questions, connect, and goal-set.
It's really important to me to be an example in demonstrating that there is a space for you; if you - like me - don't connect with what you see out in your community, then I want to invite you to be a part of what I'm all about.
I know how hard it is to get out and meet people,
I know how hard it can be to push yourself,
I know how isolating being an entrepreneur can feel,
I know how hard it is to shoot regularly.
Let me help you.
Cultivating connection has always been something that I've been deeply passionate about, because I've not only experienced firsthand, but have also witnessed firsthand the sheer power and positive impact that meeting with other human beings can have on our mind, work, and general life outlook.
So what is the Curated Club anyway?
The Curated Club is a place for you to show up monthly (or however frequently you choose) and shoot (without restraint, fear of judgement, or expectation), without having to curate the details on your own. I will be curating one (or more) lightly-styled couple's sessions every single month in/around Calgary, Alberta, and giving you the opportunity to show up and shoot alongside of me. You'll see down below the subscription/membership options that you can choose from, as well as the 2019 schedule.

These sessions are designed to strip away all of that EXTRA. This isn't about over-the-top elaborately styled sessions, nor is it about getting feature-worthy inspirational bridal content. Real people aren't connecting with unrealistic representations of what a wedding or engagement session is truly about. The Curated Club focuses on the real; this is about the people, in their real relationships, in their familiar clothing, or spaces. We need to get back to the heart of the matter, and that's what the Curated Club is going to help you to do.
You're going to see two different options for the Curated Club down below; there are the usual ($89) sessions, but I'm also bringing something new this round, which are EXPANDED ($129) sessions, that combine learning/teaching from yours truly, combined with our regular shooting together time. The EXPANDED sessions vary - from shooting/posing demos, shooting indoor adjustments and advice, edit with me, and sharing my own client preparation/guidebook/questionnaires - but you'll be able to see down below next to the dates, which sessions are EXPANDED, and what the expanded content will consist of.
Membership Subscription Options
***PLEASE NOTE that the expanded sessions cannot be bundled, the one, three, and six month subscriptions only work towards the regular, $89 sessions.
Regular sessions are $89
Expanded teaching + shooting sessions are $129
—
one month/one time — $89
three month subscription — $246
six month subscription — $472


Three and six month subscriptions allow you to commit to creating and practicing that much more for yourself, as well as allows you to collect more variety for your portfolio — your months can either happen consecutively, or can be chosen separately and spread out throughout the season. You will choose your months down below when you fill out the contact form.
……

2019/2020 Curated Club Session Details
— exact session locations are subject to change; however, all of the sessions will take place in Calgary, or within 2 hours of the city.
Tuesday, November 12, 2019 - expanded

9:30am - 11:30am - learn first; shoot demo, posing talk through, advice and tips for shooting indoors followed by everyone shooting.


SUNDAY, DECEMBER 8, 2019
10:00AM - 12:00PM - Calgary, Alberta
SUNDAY, DECEMBER 8, 2019
12:30PM - 2:30PM - Calgary, Alberta
Saturday, January 11, 2020 - Expanded

10:00am - 11:30am - shooting together
11:30am - 12:30pm - Group edit, edit with me, EDITING Q&A


Tuesday, January 21, 2020
3:00pm - 5:00pm - Calgary or kananaskis
Thursday, February 6, 2020 - EXPANDED

11:30am - 2:00PM - setting expectations, my client questionnaires and pre-session guidebooks and preparation, followed by everyone shooting


Saturday, February 29, 2020
3:00pm - 5:00pm - Calgary or Kananaskis
Saturday, March 14, 2020
3:30pm - 5:30pm - Location TBD
Tuesday, March 31, 2020 - expanded
Time and place tbd


***there might be other dates popping up within these months, but those will be added if that's decided + email members will be notified when new sessions open so that they have the option to join in before anyone else.
Each monthly session will be limited to a max of 8-10 photographers, and spots will be booked on a first come - first served basis. No refunds after you've secured your spot. If you can no longer make your session date + time, or have any other questions, email me hello@kaihlatonai.com.

Once you fill out the contact form below and select your month(ly) attendance, I will send you an invoice and agreement form so that you can complete your registration and purchase.
We're going to have so much fun shooting together!!
— if you'd like to inquire about being a vendor, being models, would like to see #theCuratedClub come to your city, or have any other questions regarding the Curated Club, please reach out with the form down below!